Hooray!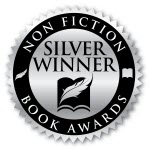 Challenging the Myths of Autism  won a second award: The Nonfiction Book Awards Silver Winner! The award reviewers commented:
"Well written book! [It provides] a lot of practical easy to understand options for working with and treating children with autism…Engaging, simply stated, very impactful message."
Even though it was published several years ago in August, 2012, the book is still receiving lots of attention. The ideas and research in the book are still relevant…perhaps increasingly relevant as the population of children diagnosed with ASD continues to rise.
Yet every week, I talk with parents and professionals who continue to hold limiting stereotypes about people with autism that they read and pass along, from pediatrician to parent, from parent to parent, and to therapist.
For example, while early intervention is critical, there is no real evidence that learning slows down at five years old. Parents and teachers should be encouraged to keep up intensive education and to expect  more development. Teachers and therapists working with children diagnosed with autism should not assume they all don't understand emotions. In fact, the importance of focusing on the child's and therapists' emotional fitness in order to create a strong 'therapeutic alliance' is well documented. The seven chapters each debunk one of seven 'myths' about autism and can change the way parents and therapists interact with an autistic child.
This book can change minds toward more positive and hopeful views. "Special Needs Book Review" also gave it a Five Star Rating!
I'm grateful for the opportunity to share the inspiring stories of dedicated parents who have helped shape the Multi-Treatment Method. As this approach of combining best practices continues to evolve, I am hopeful that Challenging the Myth of Autism will continue to reach many more people touched by autism and in the field. Thank you for being a part of the conversation and recommending the book.
Remember, "If you change the way you look at things, the things you look at will change" — Dr. Wayne Dyer, The Power of Intention.