Bio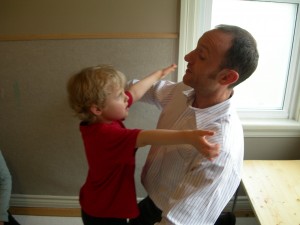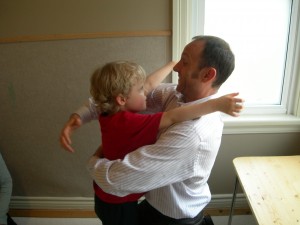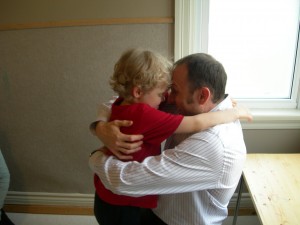 After completing his Masters of Education at Harvard University, Jonathan has a private educational consulting practice in Southwestern Ontario working primarily as an autism treatment specialist training families with special needs children. Combining experience as the Curriculum Specialist Coordinator with Teach For America in Houston, Texas, and an internship with the Harvard Family Research Project, Jonathan's diverse experience provides the inspiration for his innovation in the field of autism treatment.
Jonathan developed an early interest in education and childhood development working with children with cancer as well as in a remedial reading program for children from disadvantaged homes. After completing an undergraduate degree in developmental and educational psychology at the University of Western Ontario, and a year at the Sorbonne University in Paris, Jonathan published his honors thesis in the Journal of the Society for Accelerative Learning and Teaching.
A three-year intensive certification training in autism treatment at the Autism Treatment Center of America in the United States, including over 1,500 hours of one-to-one floor-time with autistic children, strongly influenced his current focus on a humanistic approach to autism treatment. Jonathan worked in their Son-Rise Program as administrator and as a senior family trainer for 8 years, followed by a year in London, England supporting families in the United Kingdom, Ireland, Holland and Spain. He has instructed more than 3,000 families and special needs children around the world.
In Canada, Jonathan has presented training seminars for the Children's Aid Society, The Cambridge Association of Mental Health, St.Thomas Early Years Centre, All Kids Belong (London), The Learning Partnership (Toronto), the City of Jasper (Alberta), and The Canadian Psychiatric Research Foundation (Toronto). He has delivered seminars and training workshops internationally including Europe, the Middle East, Australia and Mexico.
He currently serves as chair of the Board of Drum Artz Canada and is a member of Phi Delta Kappa international professional educators association. He specializes in merging educational and biomedical treatments of autism through the integrated model he developed called Intensive Multi-Treatment Intervention. He is the author of Challenging the Myths of Autism; a book that is sparking a national conversation about how we treat and think about people with autism.  In 2010, Jonathan was named nominee for The Globe and Mail's 25 Transformational Canadians.