Challenging the Myths of Autism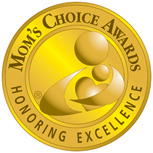 Praise for Challenging the Myths
Informed by sound research and years of hands-on experience, Jonathan Alderson explodes several misconceptions that have prevented persons on the autism spectrum from achieving their potential. Ranging from affection and socialization, to repetitive behaviors, imagination, and intelligence, Alderson offers a wealth of practical advice and a myriad of illuminating new perspectives. Sure to become an essential resource for parents, caregivers and professionals, this eye-opening book encourages readers to appreciate the potential of autistic people, and to engage them as full participants in the human drama.
– Mark Osteen, PhD, Professor, Parent, and Author of "One of Us".
Bringing to bear decades of experience and a fresh open-mindedness rarely found among autism experts, Jonathan Alderson tackles the conventional wisdom that has systematically undervalued our children, terrified parents, and blocked innovation in treatment.  If you really want to understand an autistic child, dump your old textbooks and read this book instead.
– Jill Escher, "Autism Tomorrows"
About the Book
How many times have you heard that people with autism lack creativity? That they reject affection or suffer from mental retardation? As the number of children diagnosed with autism surges, researchers and educators are racing to define the amorphous nature of this spectrum disorder and its wide range of symptoms. But in trying to characterize this widely varying group, people often perpetuate a host of limiting and potentially damaging misconceptions in the media, in academic journals and even in textbooks. These myths don't hold up when examined, and they don't reflect Jonathan Alderson's experience working with more than 2,000 children and families over two decades.
Provocative and meticulously researched, Challenging the Myths of Autism looks at the most prevalent fallacies, explains how they developed, examines why dispelling them matters and, most importantly, sets out a new understanding that will change the way parents and professionals view autism. With examples from his own practice, Alderson charts a whole new realm of possibilities for treatment and research.  He offers new perspectives, new strategies, and new hope.